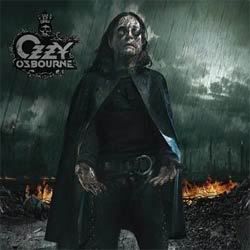 Último disco de Ozzy Osbourne. Fué lanzado al mercado el 22 de mayo y según las noticias es el primer disco que graba sobrio.
Ozzy Dijo... " Me dije a mi mismo que nunca mas escribiría con
estimulación alguna", comento a Billboard un sincero Osbourne, "¿Pero saben que?, me vi tentado a hacerlo, estuve a punto de levantar una botella, pero no quiero de nuevo mi vida en pedazos".
Tracklist:
01 - Not Going Away
02 - I Don't Wanna Stop
03 - Black Rain
04 - Lay Your World On Me
05 - The Almighty Dollar
06 - 11 Silver
07 - Civilize The Universe
08 - Here For You
09 - Countdown's Begun
10 - Trap Door
Integrantes:
- Ozzy Osbourne (Vocales)
- Zack Wilde (Guitarras)
- Blasco (Bajo)
- Mike Bordin (Batería) (Ex Faith No More)
Link:
http://www.megaupload.com/?d=PK29RFNW
Contraseña: anubisweb666.blogspot.com
Powered by ScribeFire.